AWARD WINNING. MADE IN LONDON.
Our London Dry Gin is made using ingredients grown and sourced within the M25.
This includes locally-grown apples and linden blossom, making us one of the few distilleries that truly makes a proper London Dry Gin.
~ Gold | San Francisco World Spirits Competition 2022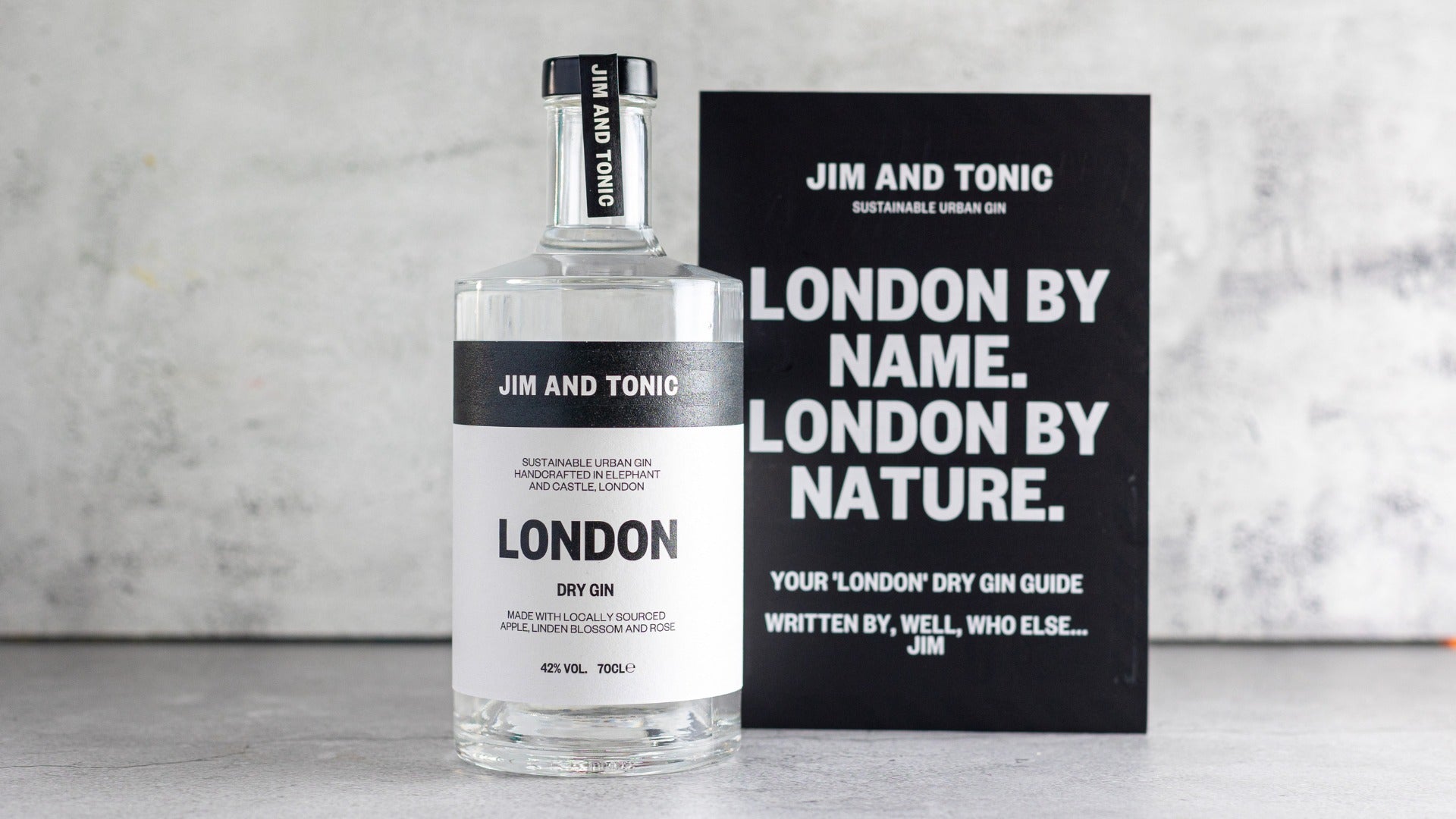 Free recipe booklet with every order
Become a gin pro at home and enjoy our three absolute must-try perfect serves.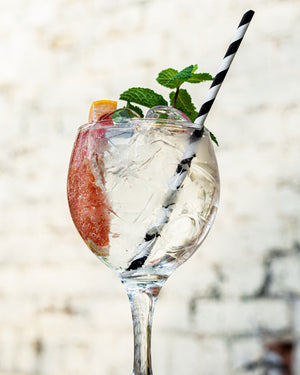 Perfect serve #1
Indian tonic, juicy pink grapefruit & Fresh Mint.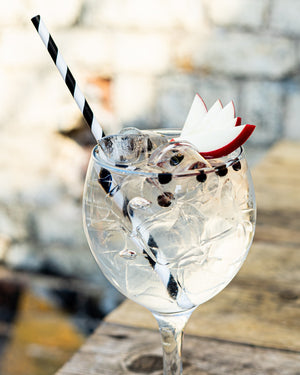 Perfect serve #2
Elderflower tonic, apple & Juniper berries.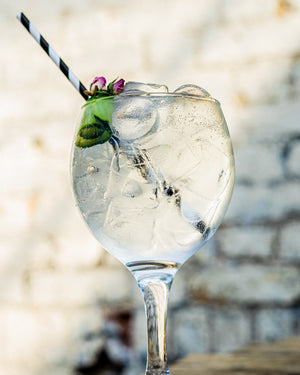 Perfect serve #3
Cucumber tonic with a slice of cucumber to garnish.
SUSTAINABLE URBAN SPIRITS.
REDUCE WASTE
The condenser of our still is cooled through a 'closed-loop' water system to significantly reduce energy and water wastage.
REUSE RESOURCES
We re-distill the heads and tails of our gin production to create Triple Sec and 'Zero Waste' Vodka that we serve at our bars.
REGENERATE URBAN SURROUNDINGS
We source botanicals from local London suppliers, including local community gardens and compost any waste to use as soil fertiliser.
Tree planted for each bottle sold online
We've partnered with TreeApp to ensure that for every bottle we sell online, a tree will be planted.
This is just one of a number of steps we are taking to practice what we preach as London's sustainable urban distillery.