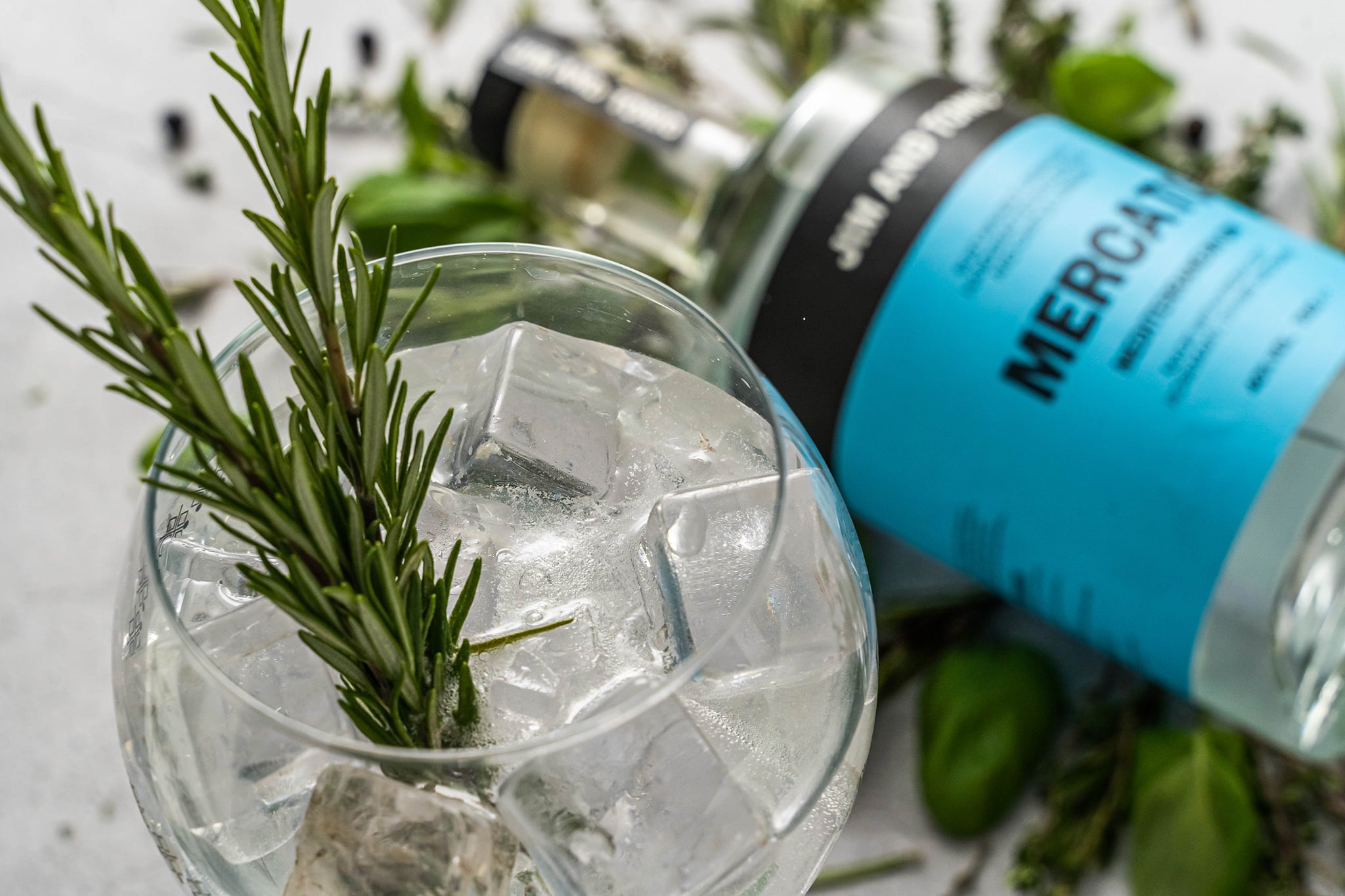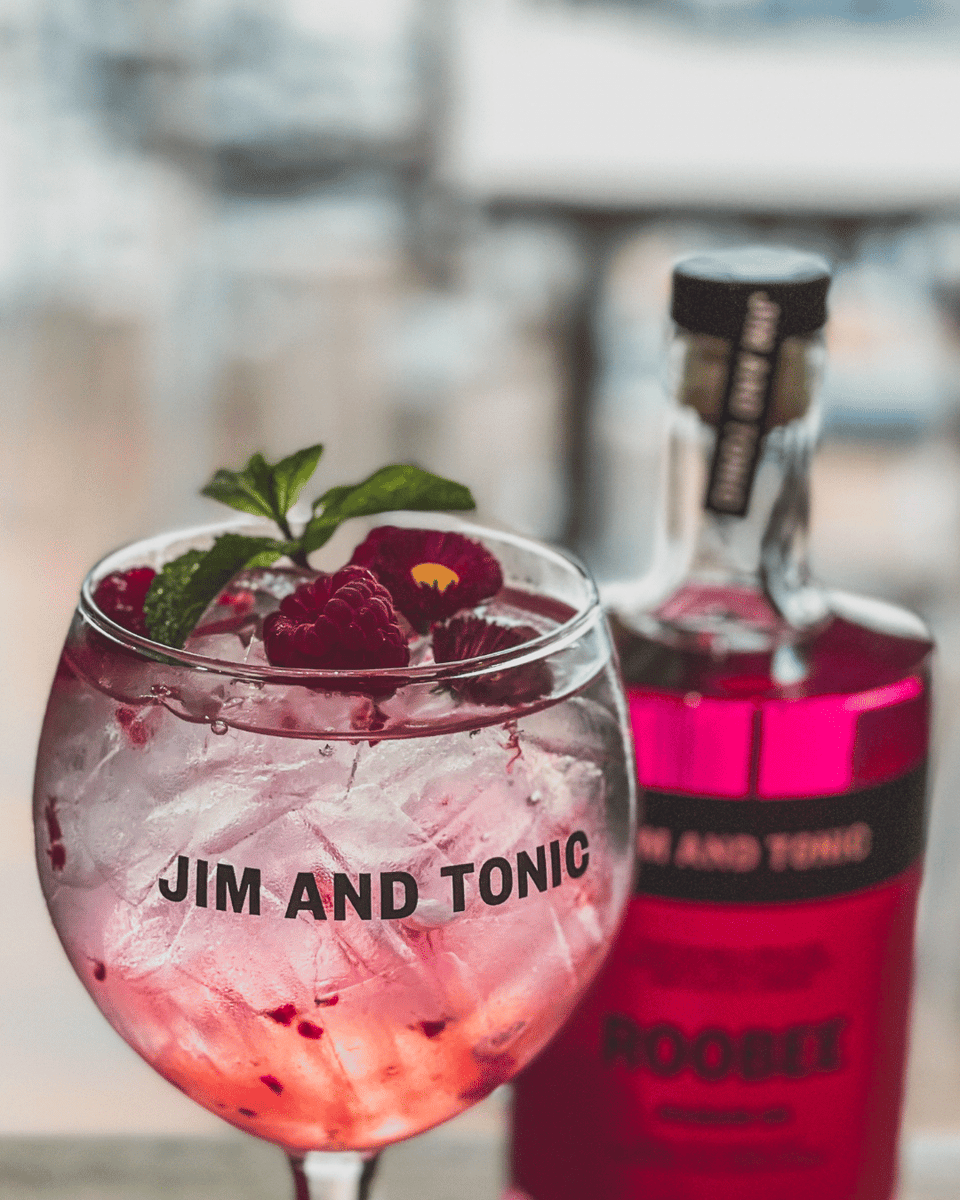 Hi, I'm Jim.
I'm the Founder of Jim & Tonic.
I've always been partial to a G&T, even when it was unfashionable and something your Gran would drink.
My lightbulb moment came, randomly, in 2016 when I was on a ski trip in Norway. The bars there were serving these unbelievable gins in big balloon glasses, loads of different brands, tonics and epic garnishes. It wasn't really a thing back in the UK in 2016 (most pubs would serve a Gordon's with crap tonic, no ice and a scabby bit of lemon) so I decided to create Jim and Tonic!
What started out as me and my friends serving craft gins out of my converted vintage van has since grown into a network of gin bars, an online shop and a distillery focussed on another passion of mine: sustainability and eco-practices.
SUSTAINABLE URBAN SPIRITS.
REDUCE WASTE
The condenser of our still is cooled through a 'closed-loop' water system to significantly reduce energy and water wastage.
REUSE RESOURCES
We re-distill the heads and tails of our gin production to create Triple Sec and 'Zero Waste' Vodka that we serve at our bars.


REGENERATE URBAN SURROUNDINGS
We source botanicals from local London suppliers, including local community gardens and compost any waste to use as soil fertiliser.
AWARD WINNING GIN
We're chuffed that our distillery products have been recognised by some of the world's leading Spirits judges.
Our Mediterranean Gin has scooped two of the highest accolades in the industry, Master Status and San Francisco Double Gold. This officially makes it one of the best gins in the world.
Our London Dry Gin has won San Francisco Gold.
Jim & Tonic in the press
OUR PEOPLE
We are proud to be a Living Wage Employer.
The real Living Wage is the only UK wage rate that is voluntarily paid by over 10,000 UK businesses who believe their staff deserve a wage which meets everyday needs.
OUR WORK IN THE COMMUNITY
March 2016
September 2016
Welcomed into Mercato Metropolitano
May 2018
First gin bar and distillery
August 2018
Launch of our very first gin
December 2018
Hectic Christmas events season
October 2019
Expansion into Mercato Mayfair
March 2020
JULY 2020
Branding refresh for our gin range
December 2020
Venturing into East London
JULY 2021
Expanding our reach into the Trade
MARCH 2022
June 2022
Official bar operator for London Pride